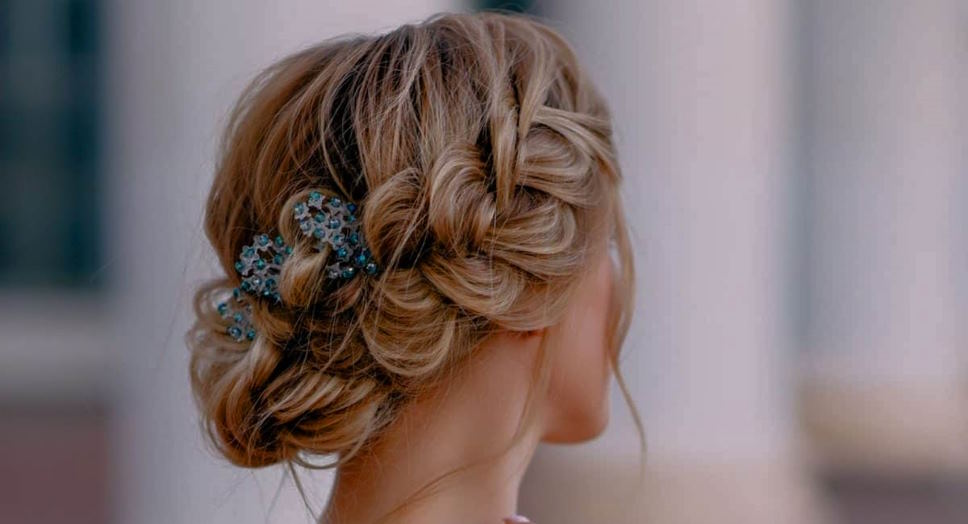 Incredible Milkmaid Braids Perfect For Your Wedding Day
Milkmaid braids, also known as "halo" or "crown" braids, are a classic and timeless style that can take your wedding day look from ordinary to extraordinary. These simple yet stunning plaits are a romantic way to keep the hair away from your face so you can focus on the festivities and feel beautiful all evening long. So whether you choose to spice it up with layers of side-swept pieces for added volume or put two fishtail braid pigtails in front of an intricate twist, there is no limit when creating elegant milkmaid plaits for your big day. From loose low ponytails to carefully constructed updos, read on to find detailed instructions on how to master these stunningly simple hairstyles!
How to style milkmaid braids for your wedding day
The milkmaid braid is a classic and romantic hairstyle perfect for any wedding day. To create this look, you'll need two sections of hair, one from each side of your head. Start by separating out the first section from the temple to the crown area. Secure it with an elastic band or clip. Then separate the second section, starting at the same temple level as before, but this time working towards the nape of your neck. Once secured with an elastic band or clip, begin braiding both sections until you reach the end of your hair. Secure each braid with a clear elastic band, then wrap them across each other up to your crown where they can be pinned into place. Finish off by adding loose tendrils around your face and softly curling the ends of your hair. For an even more romantic feel, add a few sprigs of flowers or ivory-colored ribbon to complete the look! With these simple steps, you can create a stunning milkmaid braid perfect for any wedding day.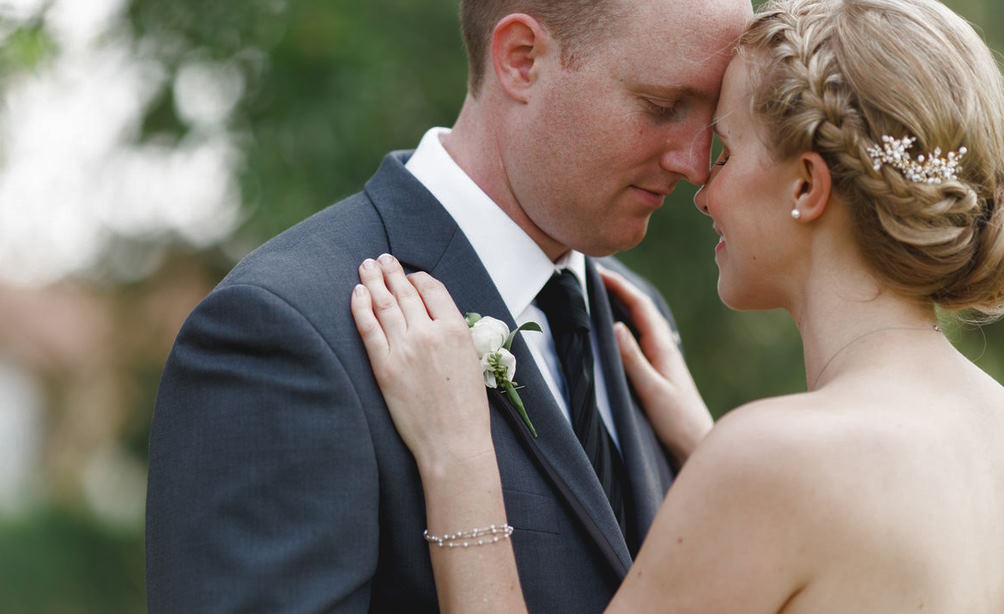 Now that you have mastered the technique, why not try out some variations? Try adding colorful ribbons or different colored clips to give your look a modern twist. If you want something even more daring, try creating multiple braids in different directions and combine them all at the crown for a dramatic effect. However you choose to style it, a beautiful milkmaid braid is sure to make your wedding day one to remember!
The top wedding hairstyles inspired by milkmaid braids
Whether a boho-chic beach wedding, the traditional church ceremony, or an intimate backyard celebration, these looks demonstrate that any bride can have her dream hairstyle on her special day.
Try a delicate side braid for your bridal hairstyle for an effortless yet elegant look. This classic style is perfect for both long and medium length hair and you can customize it with unique details like pearl pins or baby's breath flowers. Add body by using a large barrel curling iron or hot rollers to get loose curls that cascade down your back. Finish off this timeless look with a sparkling tiara or crystal-studded headband.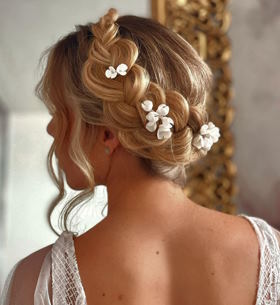 For a vintage-inspired hairstyle, retro waves are the way to go. Start by brushing your hair into an updo and securing it with pins or clips. Next, use a large curling iron to curl sections of your hair away from your face and towards the back of your head. Once you've achieved the desired wave pattern, secure each section with bobby pins. Finish off this look with a delicate veil or birdcage veil for a classic bridal look that never goes out of style.
The ever popular milkmaid braids can be used to create the perfect boho-chic wedding day style. Begin by braiding two small sections at either side of your head, securing each with bobby pins. Next, take the remaining hair in the back and create a loose updo, leaving some strands out to frame your face. Once you've achieved the desired look, accessorize with pearl-studded clips or fresh flowers for a romantic touch.
No matter your wedding style, these timeless looks will ensure that you look picture-perfect on your special day! With so many options available, it's easy to find the perfect hairstyle for your big day. So go ahead and experiment with different styles until you find the one that best suits you!