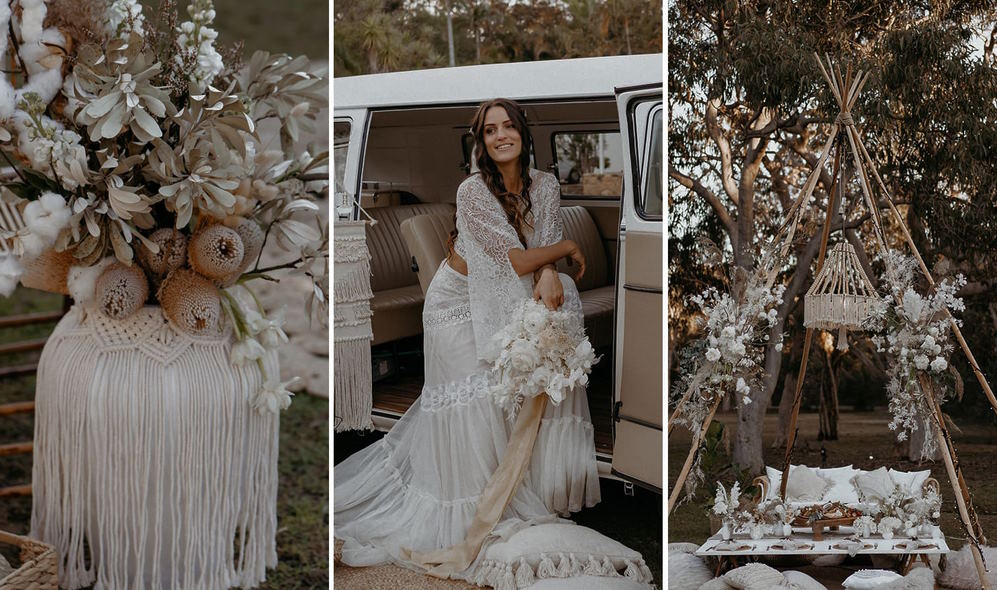 Whimsical Wedding Ideas That'll Make Your Big Day Magical
When it comes time to start planning your wedding, there's no reason you can't have a magical celebration that perfectly reflects your unique personalities! So take the stress out of making decisions by finding whimsical touches and ideas to create an unforgettable day — from decorating with fresh flowers or colorful balloons to seating guests in cozy lounges or at vintage tea tables. These fun, creative wedding ideas will make your big day truly special while giving you plenty of ways to express who you are as a couple. So read on for some inspiring ideas to ensure your wedding is one-of-a-kind!
Creative ideas to make your wedding whimsical
Incorporate elements of nature in the décor: Nature is a great source of inspiration for wedding decorations and can be used to create a whimsical atmosphere. Use flowers, plants, tree branches, and other natural elements to adorn your tables or hang from the ceiling. You can also use lanterns with fairy lights and candles to add a romantic touch to the venue.
Utilize unique seating arrangements: Get creative with seating by arranging mismatched chairs in different colors and styles around tables or opting for benches instead of chairs. Alternatively, you could use oversized bean bags and cushions scattered throughout the space that guests can relax on while they enjoy the festivities.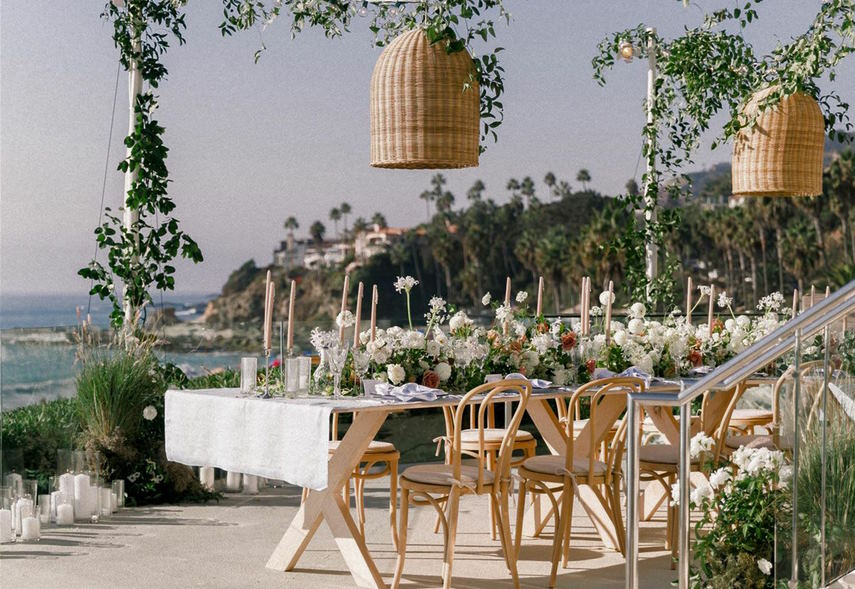 Choose a unique color palette: When it comes to weddings, you don't have to stick to the standard black and white combo. Instead, opt for bright, bold colors that add fun and whimsy to your special day. You can also try experimenting with pastel shades or metallics such as gold or silver.
Incorporate whimsical details: You can use lots of details to make your wedding décor more interesting. For example, hang up paper decorations like pinwheels, tissue pom-poms or paper lanterns in different shapes and sizes around the venue. Not only do they look great but they also create an atmosphere of fun and celebration!
Create an outdoor lounge area: If you're getting married outdoors, why not create an outdoor lounge area so guests can relax and enjoy the scenery? Add oversized cushions or bean bags around low tables and a few strings of fairy lights for a cozy atmosphere. This will be sure to make your venue feel magical!
Incorporate interactive elements: To really take your wedding décor up a notch, try adding interactive elements such as photo booths, dance floors, and game stations. Your guests will have lots of fun with these additions, making your wedding stand out from the rest.
These are just some ideas that you can use to make your wedding decorations more whimsical and unique. With a little creativity, you can create a truly magical atmosphere that your guests will never forget!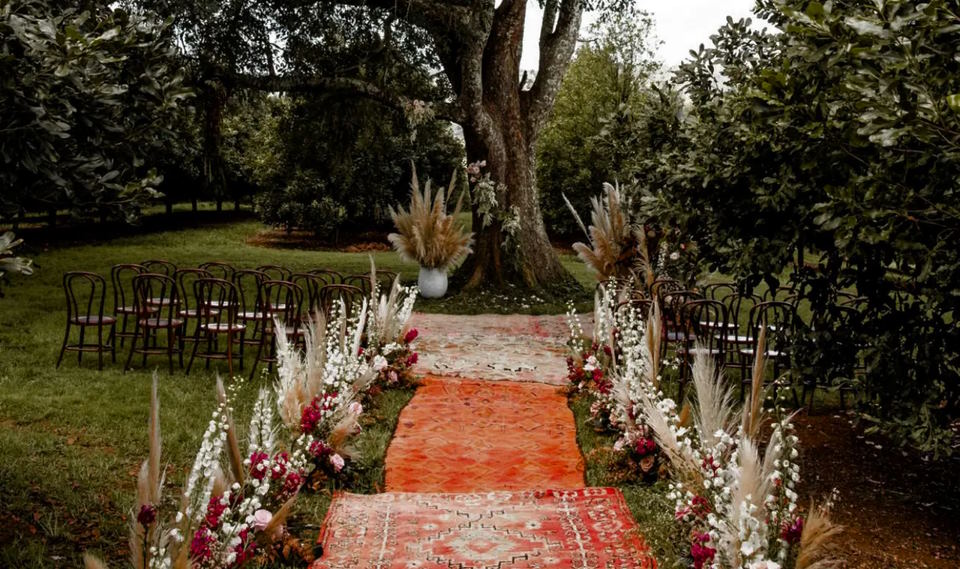 How to use whimsical wedding décor to create a fairy tale setting
No matter what kind of wedding celebration you're planning, whimsical wedding décor can help create a magical atmosphere that your guests will remember. Fanciful details like glittering centerpieces, twinkling lights, soft fabrics combined with unique touches such as painted chairs, DIY projects and fun accessories add to a special day that your guests will always cherish.
To create an enchanting setting for your big day, it's important to decide on the overall look and feel you want for your ceremony and reception. Do you picture a garden-inspired soiree or a woodland wonderland? Whatever theme you choose – be it romantic vintage or steampunk – whimsical accents can help bring it to life.
Focus on the details that make your day unique for a truly memorable celebration. Think of unexpected touches like paper lanterns in warm colors, mismatched chairs and tables decorated with garlands of fresh flowers, or dainty teacups filled with fragrant blooms. Repurposed items such as vintage windows and doors provide an especially charming backdrop for photos.
Candles are another great way to set the mood and transform your venue into an enchanted forest or a secret garden. Use them to line pathways, illuminate tablescapes, or hang indoor "star" lights from beams for an out-of-this-world look. For extra sparkle, sprinkle glittery accents throughout your decor.