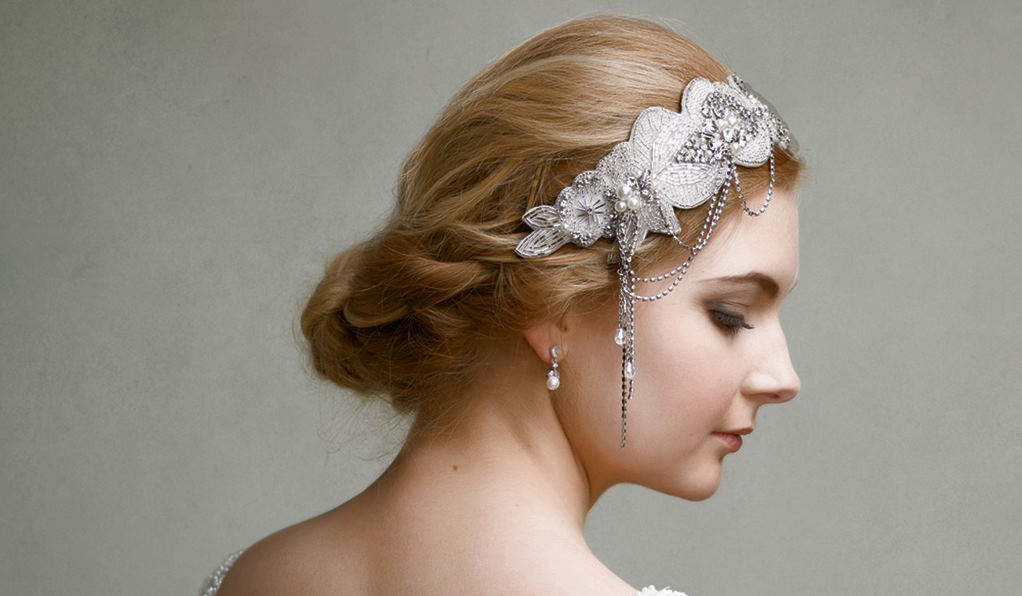 Art Deco Bridal Hair Accessories that Will Make You Feel Like a Great Gatsby
Imagine swirling in an exquisite beaded gown, gracefully navigating through a room of exquisitely dressed guests. You may feel like you have stepped into the Jazz Age when you don your Art Deco-inspired bridal hair accessories on your Big Day! From ornate headbands and stunning tiaras to detailed clips and combs, these glamorously timeless designs will transform any wedding hairstyle into one fit for Gatsby's Great Lawn! Inspired by the iconic trendsetters of the 20s– think Marlene Dietrich or Joan Crawford–these gorgeous pieces will make you stand out from all other stylish brides!
How to style your wedding hair with art deco accessories
When styling your hair for a wedding, art deco accessories can add a touch of vintage glamour and style to any look. From headpieces to clips, there are many ways to accessorize your hair in an art deco motif. Here are some tips on how to use them:
Use sparkly barrettes or slides – Barrettes and slides with geometric shapes and sparkles will give your hairstyle an art deco feel. You can go for small and subtle pieces or large statement ones that make a big impact.
Add feather accents – Feathers have been popular in art deco fashion since the 1920s, so why not incorporate them into your wedding day hairstyle? You can add a single feather to the side of your hairstyle or go for an entire headpiece made up of feathers.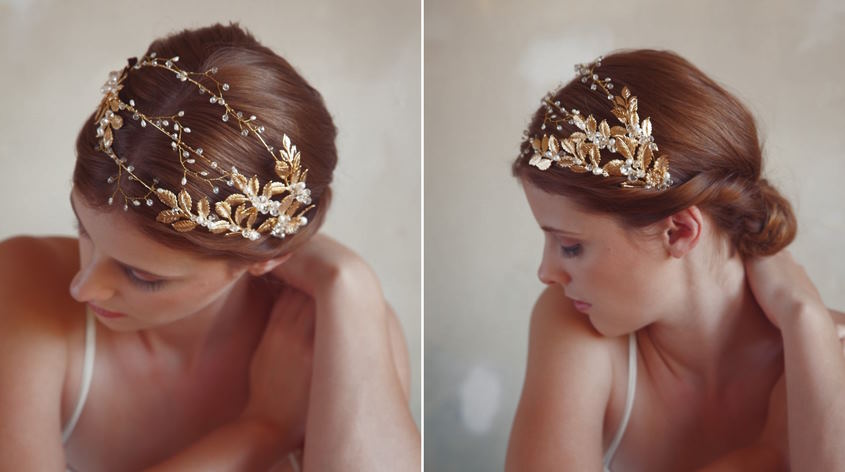 Wear a beaded headband – Beaded headbands have been popular since the early 20th century and are a great addition to any art deco-inspired wedding day look. Choose one in silver or gold with geometric patterns that will catch the light as you walk down the aisle.
Try a jeweled comb – A jeweled comb or slide is another great way to amp up your wedding day style with an art deco feel. You can choose one in colors like silver, bronze, or gold and set it off with sparkling stones like rhinestones or Swarovski crystals.
Incorporate a headpiece – If you're looking for something more dramatic, consider wearing a headpiece made of feathers, gemstones, or beads. This will add an elegant touch to your bridal look while still keeping within the art deco style.
These are just a few ideas for using art deco accessories in your wedding day hairstyle. With these tips, you'll be sure to make a statement as you walk down the aisle!
How to choose the perfect art deco bridal hair accessory for your big day
When choosing the perfect art deco bridal hair accessory for your big day, you should consider a few things. First and foremost, decide on a style of bridal hair accessory that suits your overall theme or wedding dress. Art deco is an eclectic mix of modernism and traditionalism – think 1920s glamour mixed with more contemporary elements. Next, consider whether you'd prefer subtle accents such as delicate beads, feathers or pearls carefully arranged in a comb or barrette; or perhaps something bolder with larger features like enameling, gems and intricate stones.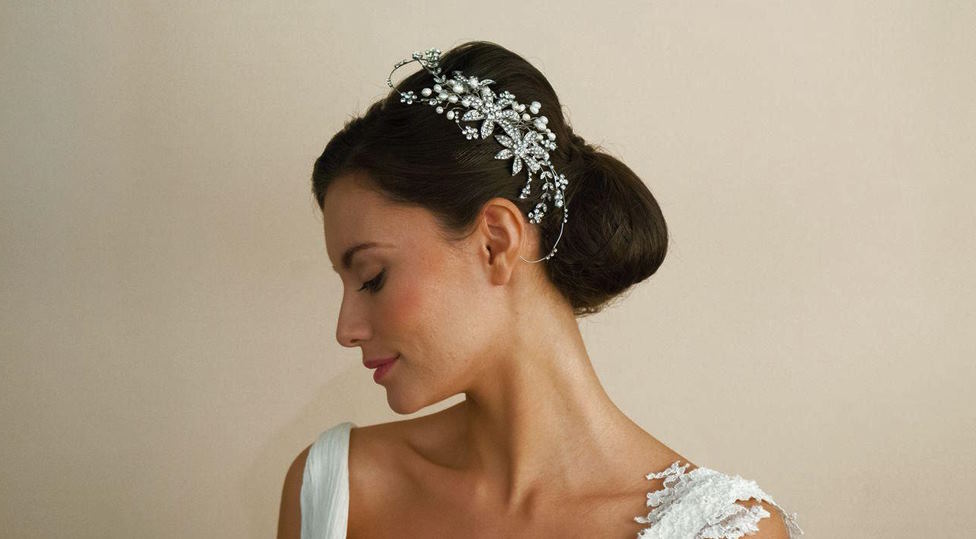 Next, think about practicality – will this piece stay put throughout the ceremony and reception? Try out different styles with sample accessories to help you decide on the perfect piece. And be sure to take into account your hair type – wavy or curly hair may require a more secure clip, while straight hair can often accommodate a simple comb or barrette.
Finally, consider your budget, and don't forget to shop around. You should be able to find an art deco bridal accessory that suits both your style and budget. Look for quality materials such as sterling silver or gold plating and gems of good clarity if they are included in the design. Consider both custom-made designs as well as ready-made pieces that are available online or at local bridal boutiques.
By considering these few tips when shopping for the perfect art deco bridal accessory, you can find a piece that will complete your look and help make your big day even more special.