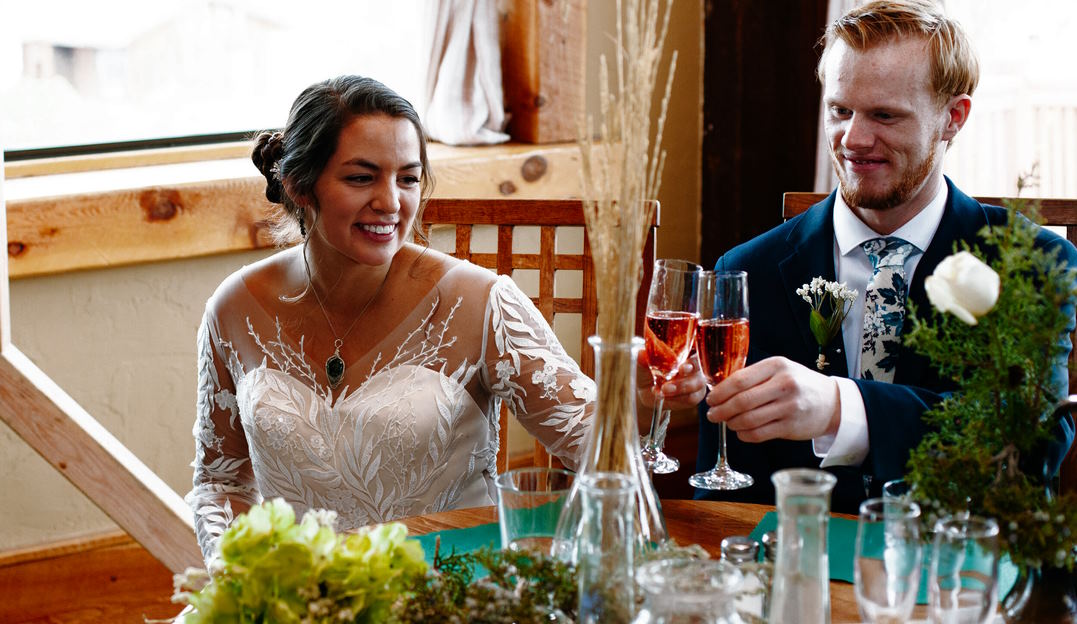 Tips For Throwing An Alcohol-Free Wedding That's Still Super Fun
If you're planning a wedding and don't want alcohol to be involved, then look no further! Although alcohol may be a staple for many wedding celebrations, throwing an alcohol-free event can still make for an incredible experience. Not only does it reduce the need for pesky hangovers the morning after, but also allows couples and their guests the freedom from the expenses of providing or consuming alcoholic beverages. So if you're looking for inspiration on how to throw an uber-fun party minus booze, we've got some tips that will leave your guests totally satisfied while ensuring peak celebration vibes all night long.
Why are more couples opting for dry weddings?
More couples are choosing to have dry weddings for a variety of reasons. One reason is that it can help create a more relaxed and intimate atmosphere where guests don't feel the pressure to drink alcohol. Additionally, with fewer distractions such as drinking, people are better able to focus on the elements of the wedding that really matter—the celebration of love. For some couples who come from different religious backgrounds, having an alcohol-free event allows them to honor both sets of beliefs without offending either one. Finally, having a dry wedding often leads to cost savings since alcoholic beverages can be expensive depending on how they're served at your reception. All in all, there are plenty of advantages to hosting a dry wedding if you're looking for something unique and special for your big day.
The key to making a dry wedding successful is ensuring that other non-alcoholic drinks are readily available, such as sparkling cider or specialty mocktails. Additionally, providing plenty of food and desserts can help keep guests from feeling deprived of the traditional elements found at typical weddings. With thoughtful planning and consideration, a dry wedding can be just as fun and memorable—without any of the repercussions that come with overindulging in alcohol!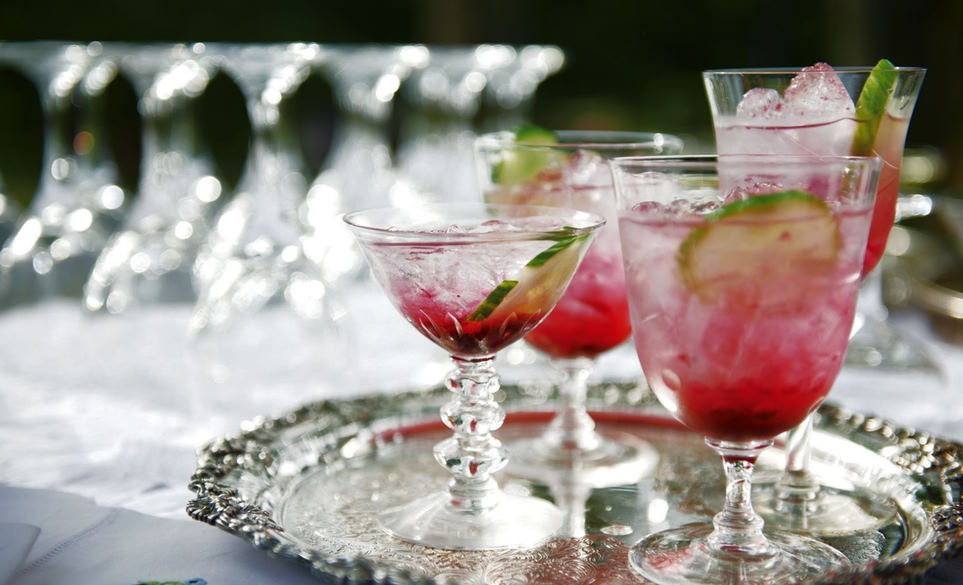 Wedding planning tips for hosting an alcohol-free wedding
Make sure to communicate the alcohol-free policy before the wedding day clearly. For example, outline this in the invitation and put up signs at the venue on the day of.
Consider having mocktails or other non-alcoholic beverages, like flavored waters, juices, coffees, teas and sodas.
Offer activities for guests that don't involve alcohol, such as a photo booth or game area with board games and cards for entertainment.
Plan out meals ahead of time – if there's no alcohol, then it's important to make sure there are good food options so people can enjoy themselves without relying on drinks to fill their plate.
Have a designated driver or find a transportation service to take guests home safely at the end of the night.
Give your bartender tasks other than serving drinks such as passing around hors d'oeuvres or taking photos with guests for an album.
Celebrate with non-alcoholic champagne toasts and allow each guest to make his/her own toast if desired.
Have smaller cocktails throughout the reception so guests can feel special but not have too much liquid from drinking alcohol-free beverages all night long.
Host an after-party where you can offer alcoholic drinks for those who would like it, but remind them beforehand to use a designated driver.
Make sure to thank your guests for their understanding ahead of time – they'll appreciate it and know how much you respect them and their judgment when it comes to not drinking alcohol at your wedding.
This will help ensure that everyone has an enjoyable, safe and respectful celebration!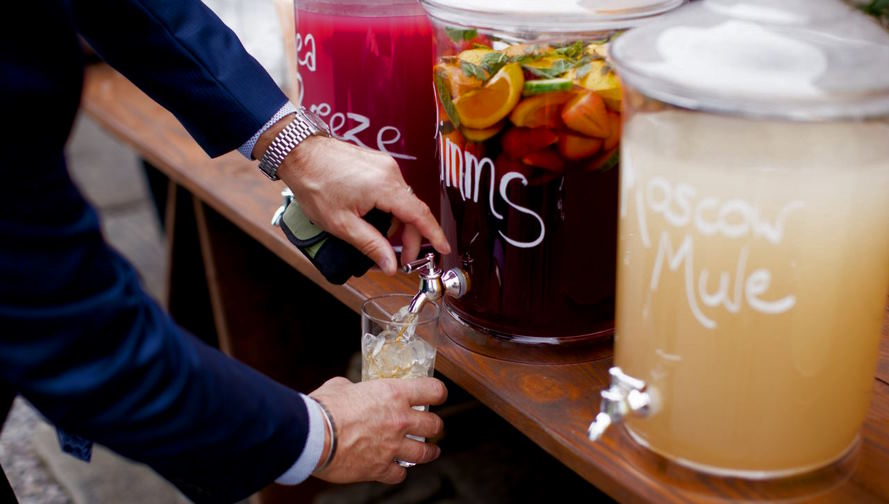 Alcohol-free signature celebration drinks
Whether you're serving up mocktails or virgin cocktails, there are plenty of recipes to choose from that will make any gathering memorable. From classic Shirley Temples and Virgin Mojitos to more creative concoctions like Fauxjito Punch and Apple-Ginger Beer Float, these drinks can be tailored to any occasion. For an added layer of fun, have guests come up with their own special recipes for delicious alcohol-free beverages. And don't forget about non-alcoholic wines and beers – perfect for including everyone in the festivities! No matter what kind of drinks you serve, your alcohol-free celebration is sure to be enjoyable. Cheers!
These signature celebration drinks can also be a great addition to any holiday get-together or family celebration. Whether you're hosting a Fourth of July BBQ, Thanksgiving dinner or New Year's Eve party, plenty of recipes will add flavor and sparkle without the alcohol. Kids (and adults!) can enjoy homemade iced teas, sparkling juices with fun garnishes, and even hot chocolate with special toppings. You'll have everyone asking for refills in no time!
For those looking for something extra special for their alcohol-free gathering, consider creating individual cocktail kits for each guest. These kits could include all the ingredients needed to make a specific drink – like a virgin margarita – as well as colorful straws, umbrellas and other decorative touches. This fun idea will get everyone involved in the celebration, and it's a great way to show off your creative side.
Whether you're throwing a birthday party, dinner gathering or need a refreshment while relaxing at home, alcohol–free signature celebration drinks are sure to make your event one to remember. With tons of recipes and ideas, there's something for everyone to enjoy! So cheers to all the special occasions that can be made even better with a delicious sip (or two) of non-alcoholic fun!