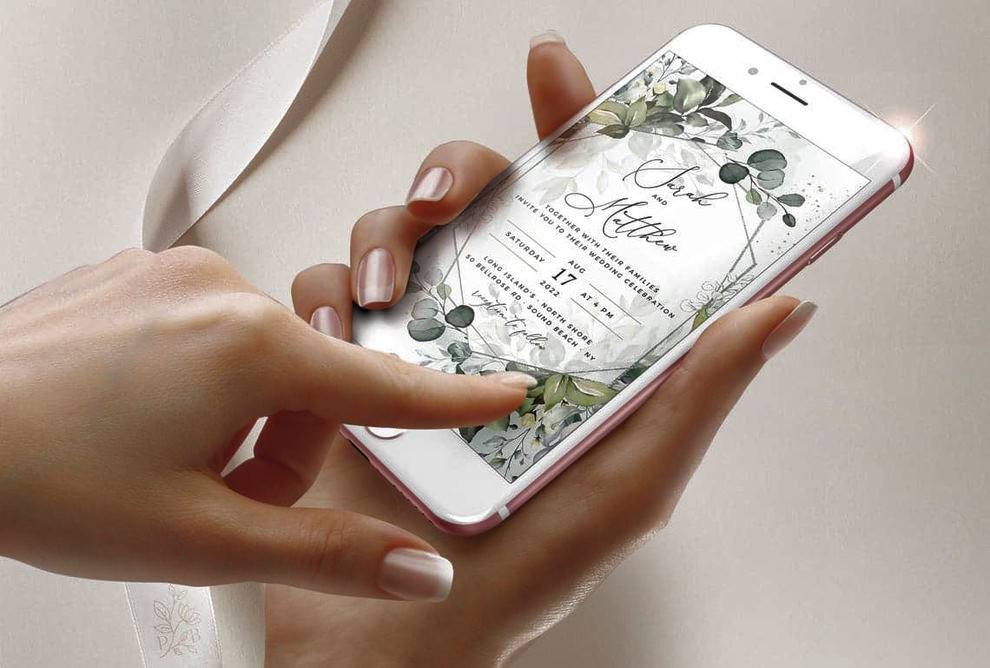 How to Have a High-Tech Wedding on a Low Budget
We all know how expensive weddings can be, but they don't have to be. With a little creativity and research, you can plan a high-tech wedding on a shoestring budget! Technology offers few amazing options that make it easier than ever to create an unforgettable experience without breaking the bank. In this blog post, we'll share tips and tricks for planning your perfect high-tech wedding while keeping within your budgetary constraints. From using virtual reality apps to creating digital photo frames as decorations, you won't want to miss out on these ideas to make your big day affordable yet fun! So get ready – let's explore the world of modern wedding technology!
Technology trends that will enhance your wedding experience
Smartphone apps: Smartphone apps allow couples to manage many aspects of their wedding in one place and keep digital records of tasks, details, and progress. Most app platforms are user-friendly, with an attractive interface that provides access to various features such as budgeting, event planning, guest management, etc. Couples can also integrate the app with their social media accounts which allows guests to share photos and videos from the wedding with others.
Online RSVPs: Gone are the days when couples had to wait for snail mail responses from their guests regarding attendance at their wedding! Nowadays, online RSVPs make it easier for couples to track who is attending and plan accordingly for catering needs or seating arrangements. In addition, online RSVPs can provide couples with valuable insights into how their guests interact, allowing them to make better decisions when it comes to seating and entertainment options.
Virtual wedding services: With the pandemic affecting many weddings in 2020, virtual wedding services are becoming increasingly popular as a way for couples to tie the knot while still being able to celebrate with friends and family who may not be able to attend due to travel restrictions or other issues. Virtual wedding services allow couples to host their ceremony over the internet and share their special day with those unable to attend physically.
AI technology: AI technology is now being used in many aspects of wedding planning, such as budgeting, scheduling, and even entertainment. AI-powered bots can help couples find the perfect venue, organize guest lists and seating arrangements, track RSVPs and more.
Automated services: Automated services are a great way for couples to simplify the wedding planning process by taking care of mundane tasks like budgeting and scheduling. By using automated services, couples can save time and money while ensuring their day goes off without a hitch!
Video conferencing: With video conferencing technology, couples can plan their wedding with vendors and family members who may not be able to attend due to distance or travel restrictions physically. This is also a great way for couples to keep remote friends and family involved in the preparations leading up to the big day.
Virtual wedding planning tools: With virtual wedding planning tools, couples can easily create budgets, manage finances, and track progress on any task associated with their wedding. These tools help make it easier for couples to keep everything organized in one place and ensure that they are staying within their budget while still creating a magical experience for their guests.
Social media integration: Social media integration is becoming increasingly popular among couples as a way to share their special day with family and friends who may not be able to attend physically due to travel restrictions or other issues. This allows those remote friends and family members to stay connected and up-to-date on all of the details leading up to the big day!
Gadgets that will make your wedding day more memorable
A digital photo frame will allow you to instantly display photos from your wedding day and even add special touches like music or videos.
A drone – capture amazing aerial shots of the venue, decorations, and even the wedding ceremony itself!
An instant print camera – let everyone take home their own memento with an instant print camera at each table for guests to use throughout the night.
Virtual reality headsets – transport yourself back in time to your wedding day with a virtual reality headset that lets you experience it again and again!
Lights (LEDs)– bring some sparkle and shine to your celebrations with creative LED lighting effects that will add to the ambiance and atmosphere.
Portable speakers – enjoy your favorite songs from anywhere with a portable speaker that will keep the party going all night long!
A voice-activated assistant – control different elements of your wedding day by simply speaking commands into a voice-activated assistant like Alexa or Google Home.
An interactive photo booth – turn ordinary photos into extraordinary experiences with an interactive photo booth that allows guests to customize their own photos with frames, props, and more!
A sharing station enables everyone to share their special moments from the event in real time using an online platform like Instagram or Snapchat.
Smartphone projectors – show off your wedding day photos and videos with a smartphone projector that will let everyone see them on the big screen!
These are just some of the gadgets that can make your wedding day even more special. With the right tools, you'll be able to create memories that last for years to come. So go ahead and get techy on your special day!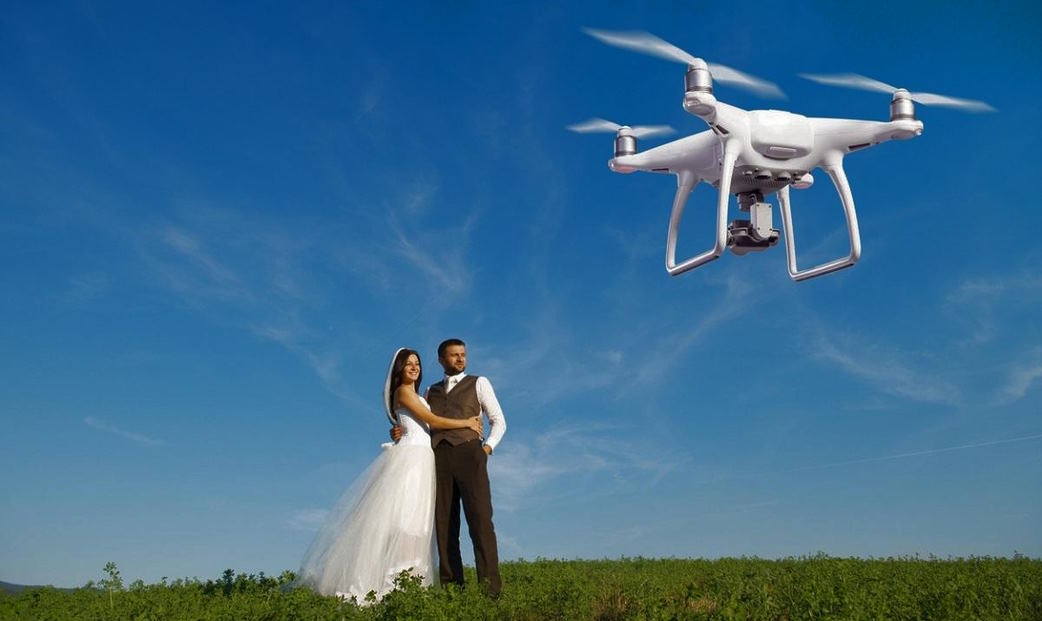 Wedding trends: embracing technology and going digital
Weddings are more than a one-day event; they're a lifelong commitment. As couples look to make their day special, they're increasingly turning to technology for everything from invitations to decorations.
Digital wedding invitation websites and apps are becoming popular choices for couples looking for an easy, low-cost way to send out save-the-dates, RSVPs and other formalities. By using these online services, couples can easily keep track of responses and budgeting in one place. In addition, couples often choose digital services to help them organize the guest list, plan seating arrangements and create personalized thank you cards after the event is over.
With advances in virtual reality (VR) technology, couples are able to create virtual replicas of their wedding venues and explore them in 3D from the comfort of their homes. Couples can design their ceremony space, select decorations, customize lighting, and even plan the exact choreography for their first dance.
Drone technology has also enabled wedding planners to get breathtaking aerial shots of ceremonies and receptions. The impressive visuals captured by drones make for beautiful videos that will give you lasting memories long after your special day is over.
Finally, many couples are embracing social media to share updates with friends and family members who may not be able to attend. From live streaming the ceremony on Facebook Live or Instagram Stories to having a hashtag set up so guests can document the event in real time, these digital tools allow couples to share their special day with loved ones all over the world.
As technology continues to evolve and impact our everyday lives, incorporating it into your wedding can be a fun way to make your special day even more memorable. By embracing digital solutions for everything from invitations to decorating ideas, you'll be able to craft a truly unique and unforgettable wedding experience that reflects your style and celebrates the love you share.